FREE MOVEMENT BETWEEN THE REALMS?
COMMONWEALTH FREE MOVEMENT: SIGN THE PETITION!
British Borders Bill:
Common Entry For Her Majesty's Realms
ROYAL SUCCESSION:
The Succession to the Crown Bill
Gloriana for our times:
A Diamond Jubilee Tribute
Queen's Message:
The Queen's Diamond Jubilee Message
The Queen's Accession:
The Accession Feb 6 - 8, 1952
Monarchy at its Finest:
The Queen prospered in her role
Majestic Success:
In an age of turmoil
Elizabeth-the-Dutiful:
A Vintage Year for the Royal Family
Reign Maker:
Restoring the Power of the Monarchy
YES MA'AM
How the Queen defined her role
ROYALSALUTE.CA
Fall In! The RCN & RCAF have been restored!
Now on Twitter!
Defending the Crown one tweet at a time
Fade Britannia:
Vichy Tories commit treason in HM's docks
Anglo-Irish Visit?:
Will the Queen go to Ireland?
Crown & Country:
The Royal Republic of Britain?
Royal Portraits:
David Starkey reveals the power of portrait
New Vice-Regal:
David Johnston takes reins as GG of Canada
Loyal Opposition:
The Marxist brothers take over UK opposition
On Democracy and Kings:
Why I am a monarchist.
Queen and Pope:
A Glorious Day for Scotland
Kingdom of Bhutan:
The Greatest Nation on Earth

Thursday, September 10, 2015
Tuesday, April 28, 2015
Wednesday, April 1, 2015
Labels: April Fools' Day, Elizabeth Regina, Her Majesty's Ships, The Queen's Money
In less than half a year from now, Her Britannic Majesty is due to surpass her great-great-grandmother Queen Victoria as the longest reigning British monarch. The British Monarchist Society will mark this with a weekend event in Edinburgh, including a function aboard the Royal Yacht Britannia. It might have been just in time to get the opportunity.
The Royal Yacht Britannia had her last foreign mission taking Governor Chris Patten of Hong Kong home with the Prince of Wales after the handover of the crown colony. The yacht was decommissioned at the end of the same year. A replacement has yet to be commissioned.
Not many days ago
The Monarchist
was in close contact with sources in the Royal Navy who could reveal that plans are soon to be announced for the recommissioning of the Royal Yacht Britannia from her retirement in the port of Edinburgh. New technology allows for cost-efficient and satisfactory refurbishment of the yacht. Moreover, the Bank of England will participate in the project by issuing a very cheap loan. Sources close to the Governor of the Bank of England say the project is a small part of boosting the economy through newly created-out-of-thin-air money.
The Monarchist
has used highly sophisticated encryption software when contacting these sources. We take protecting our sources seriously. No sources will be revealed.
We here at
The Monarchist
find this very interesting and exciting news. More details will be announced shortly.
Happy Easter!
Read More »»
Sunday, March 22, 2015
Thursday, February 19, 2015
Friday, February 6, 2015
Sunday, December 28, 2014
Thursday, November 20, 2014
Saturday, September 27, 2014
Saturday, September 20, 2014
Friday, April 25, 2014
Monday, April 21, 2014
Saturday, April 5, 2014
Tuesday, April 1, 2014
Friday, March 28, 2014
Tuesday, March 25, 2014
Friday, December 27, 2013
Tuesday, December 24, 2013
Sunday, December 22, 2013
Thursday, December 12, 2013
DEFENDER OF THE FAITH
[+] The Lord God Almighty
[+] God Save the Queen
[+] The Sacred Crown
[+] Church of England
[+] Saint George
[+] Throne and Altar
[+] The Stone of Destiny
[+] The Divine Right of Kings


Honour all men. Love the brotherhood.
Fear God. Honour the king. - 1 Peter 2:17

KING AND COUNTRY
[+] The Queen's English
[+] Sovereign of the Realms
[+] Fount of Justice
[+] Constitution of Liberty
[+] Crown-in-Parliament
[+] Queen's Prime Ministers
[+] Fountain of Honour
[+] Commander-in-Chief
[+] Her Majesty's Ships
[+] The Queen's Regiments
[+] Patron of the Arts
[+] Philosophy of Loyalty
[+] Head of the Commonwealth


Every subject's duty is the king's; but every subject's soul is his own.
- William Shakespeare

LORD OF THE BLOG
[+] Lords of the Blog
[+] Guild of Butlers
[+] Debrett's Online
[+] Burke's Peerage and Gentry
[+] The Duke of Edinburgh
[+] The House of Lords
[+] Peers of the Realm
[+] Barons of the Press
[+] Blogs of the Order
[+] Lord Stanley's Cup
[+] Great Officers of State
[+] Lord of the Manor
[+] Brideshead Revisited
[+] Downton Abbey


Lords are lordliest in their wine.
- John Milton

THE WEEPING CAVALIER
[+] Sir Winston Churchill
[+] Most Noble Order of the Garter
[+] Knights of the Round Table
[+] Society of Knights Bachelor
[+] Military Knights of Windsor
[+] Orders of Chivalry
[+] In Defence of Pomp
[+] The Joy of Order
[+] Equality Be Damned
[+] The Decline of Reverence
[+] Roundhd Values, Cavalier Tastes
[+] The Decent Draperies of Life
[+] Fade Britannia


But what are kings, when regiment is gone, But perfect shadows in a sunshine day?
- Christopher Marlowe

THE GENTLEMAN
[+] Mr. Gentleman
[+] The Chap Manifesto
[+] The Queen's Bankers
[+] The Black Tie Guide
[+] "Gentlemen's Champagne"
[+] Anyone for Pimm's?
[+] Gentlemen-at-Arms
[+] The Landed Gentry
[+] Master of Foxhounds
[+] Calcutta Polo Club
[+] Traditional Gentlemen's Club
[+] For Liberty and Livelihood!
[+] The Military Gentleman
[+] The Art of Manliness
[+] The Last Edwardian


All men are equal. All men, that is, who possess umbrellas. - E.M. Forster

THE PROUD TOWER
[+} Defending the Crown since 2005
[+] The Monarchist on Twitter
[+] The Monarchist Interview
[+] The Monarchist Spectrum
[+] Number One on Google!
[+] One of Taki's Favorite Blogs!
[+] List with Kiwi Blogs
[+] Member, Blogging Tories
[+] Member, English Free Press
[+] The Anglosphere Consortium
[+] Enlist in the Red Ensign Brigade
[+] Monarchist Message Board
[+] Email The Monarchist


The blog that brought back the
Royal Canadian Navy (R.C.N.) and the Royal Canadian Air Force (R.C.A.F.)

The reward of a thing well done is to have done it. - Ralph Emerson


From the proud tower in town, death looks gigantically down. - Edgar Allen Poe


If I have seen further than others, it is because I have stood on the shoulders of giants. - Sir Isaac Newton

QUEEN ELIZABETH II (1952 -)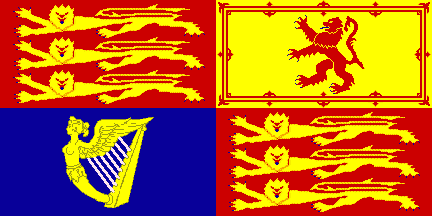 King George VI (1936-52)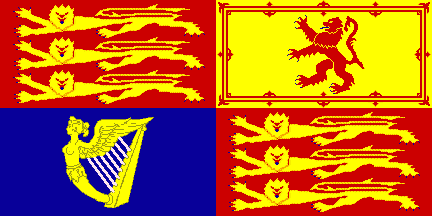 King Edward VIII (1936)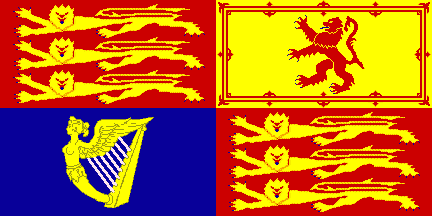 King George V (Windsor)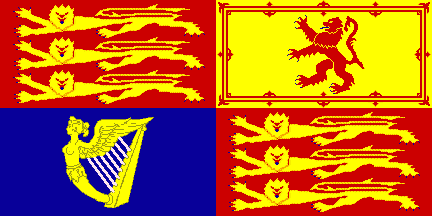 King Edward VII (Saxe-Coburg)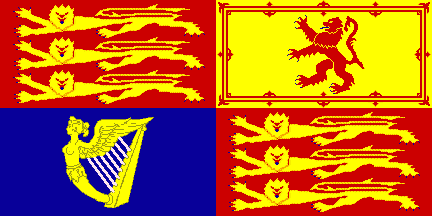 Queen Victoria (1837-1901)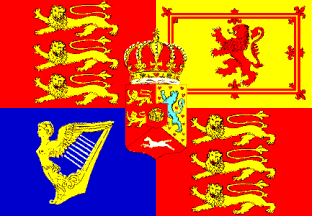 King William IV (1830-37)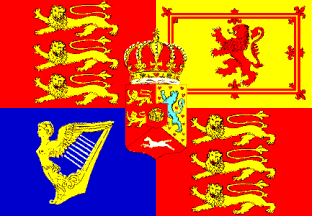 King George IV (1820-30)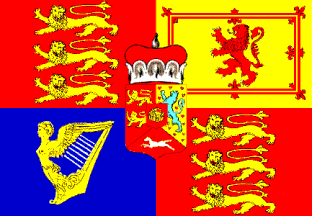 King George III (1760-1820)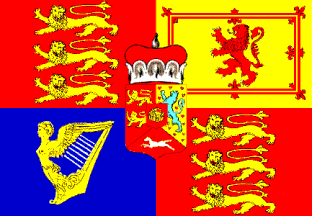 King George II (1727-60)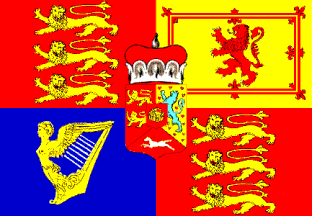 King George I (Hanover)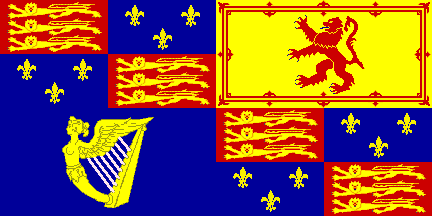 Queen Anne (1702-14)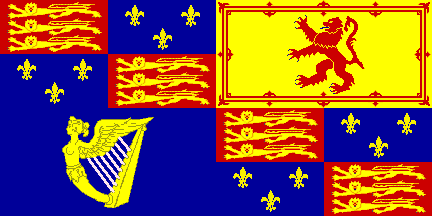 King William III (Orange)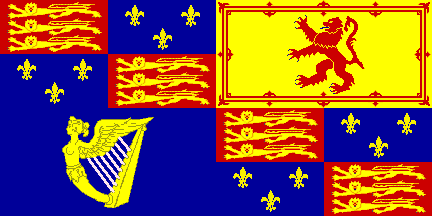 King James II (1685-88)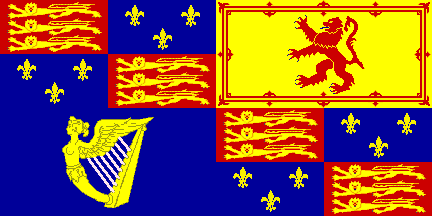 King Charles II (1660-85)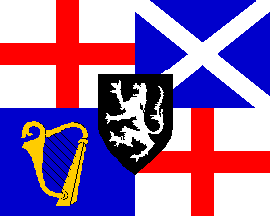 Richard Cromwell (1658-59)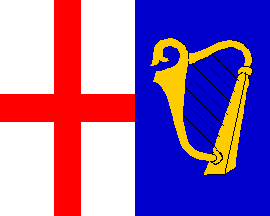 Oliver Cromwell ("Protector")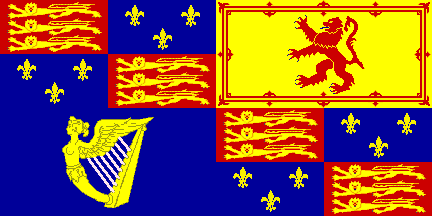 King Charles I ("Martyr")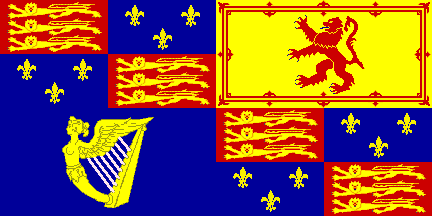 King James I (Stuart)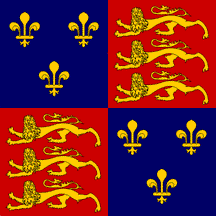 Queen Elizabeth I ("Gloriana")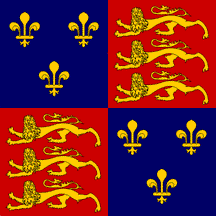 Queen Mary ("Bloody Mary")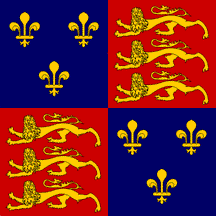 Lady Jane Grey (Regent)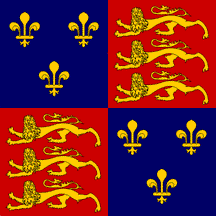 King Edward VI (1547-53)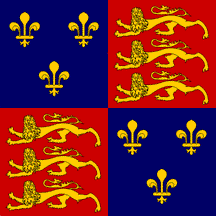 King Henry VIII ("Majesty")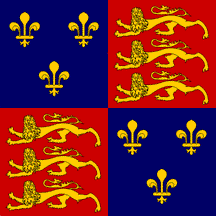 King Henry VII (Tudor)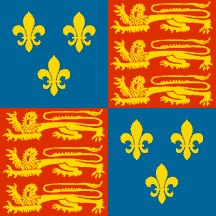 King Richard III (1483-85)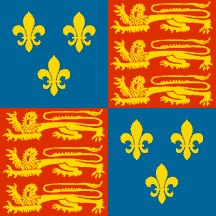 King Edward V (1483)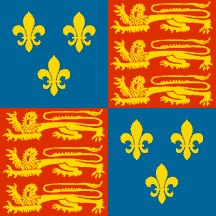 King Edward IV (York)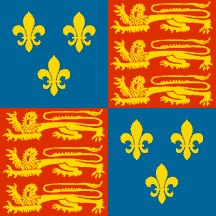 King Henry VI (1422-61)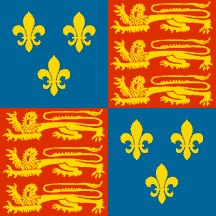 King Henry V (1413-22)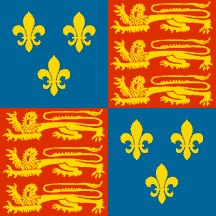 King Henry IV (Lancaster)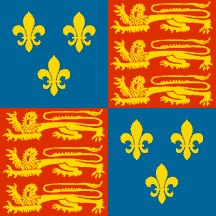 King Richard II (1377-99)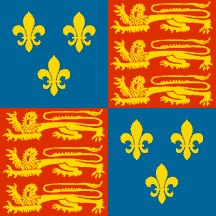 King Edward III (1327-77)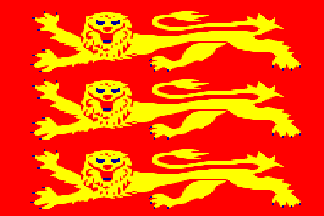 King Edward II (1307-27)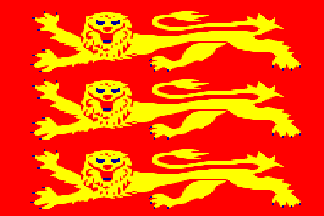 King Edward I ("Longshanks")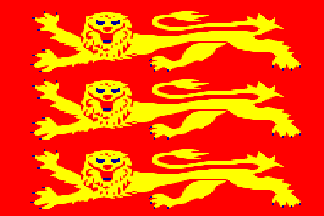 King Henry III (1216-72)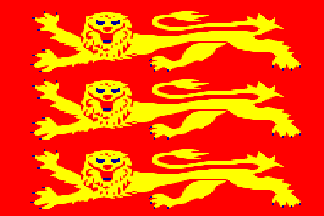 King John (Magna Carta)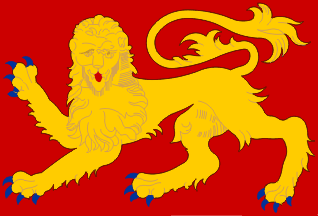 King Richard I ("Lionheart")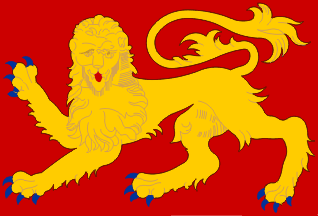 King Henry II (Plantagenet)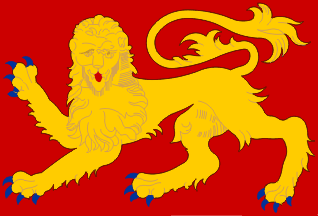 King Stephen (House of Blois)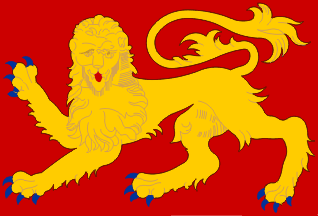 King Henry I (Charter Liberties)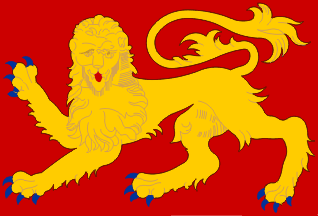 King William II ("Rufus")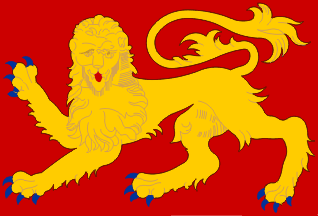 King William I ("Conqueror")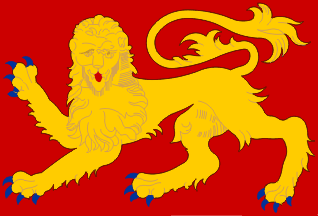 King Harold II (Godwinson)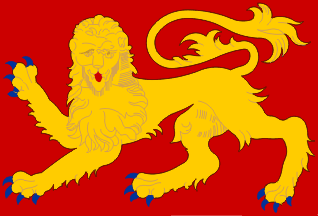 King Edward ("Confessor")


Monarchy can easily be debunked, but watch the faces, mark well the debunkers. These are the men whose taproot in Eden has been cut: whom no rumour of the polyphony, the dance, can reach - men to whom pebbles laid in a row are more beautiful than an arch. Yet even if they desire mere equality they cannot reach it. Where men are forbidden to honour a king they honour millionaires, athletes or film stars instead: even famous prostitutes or gangsters. For spiritual nature, like bodily nature, will be served; deny it food and it will gobble poison - C.S. Lewis

British Monarchy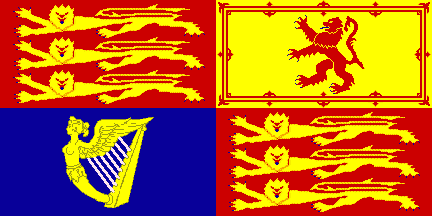 HER MAJESTY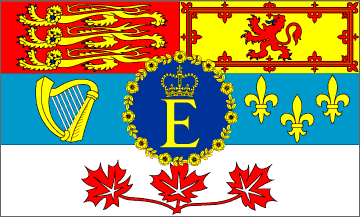 Queen of Canada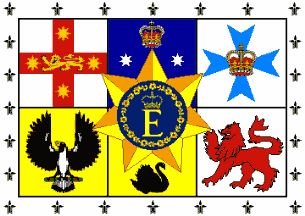 Queen of Australia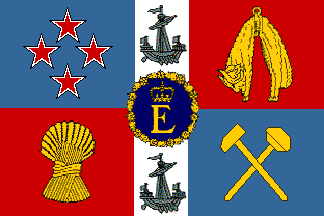 Queen of New Zealand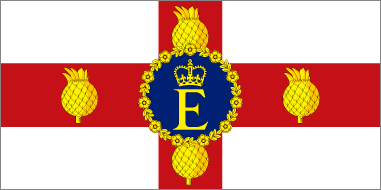 Queen of Jamaica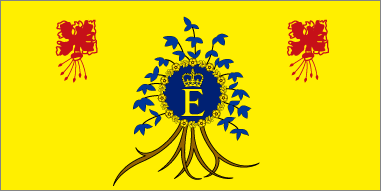 Queen of Barbados
Commonwealth Realms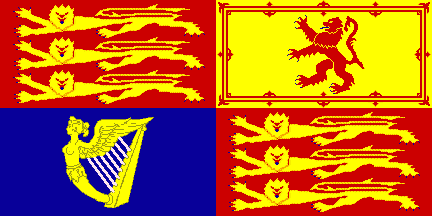 Style of the British Sovereign
The Prince Consort
The Prince of Wales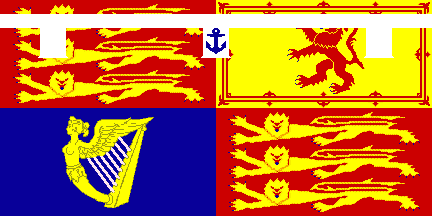 The Duke of York.Org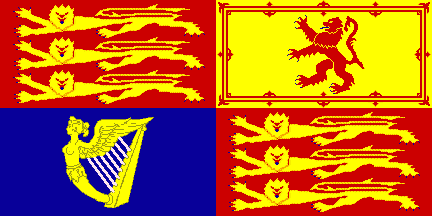 The Monarchy Today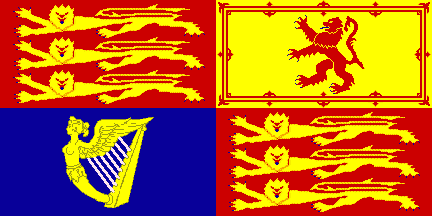 Monarchy Media Centre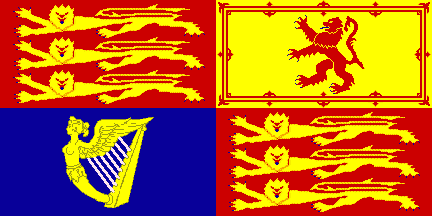 History of the Monarchy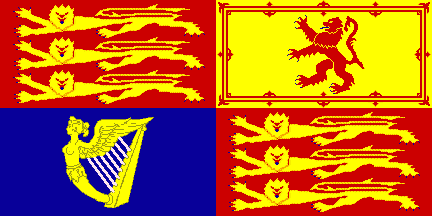 Royal Art and Residences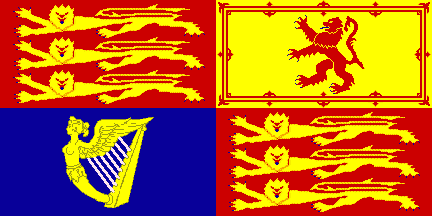 Royal Society Portrait Painters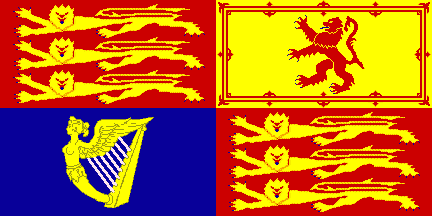 The Royal Collection
The Queen's Images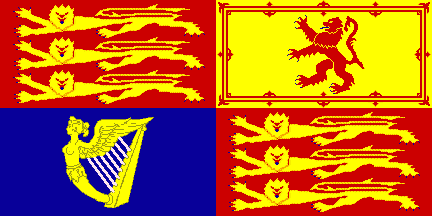 The Royal YouTube Channel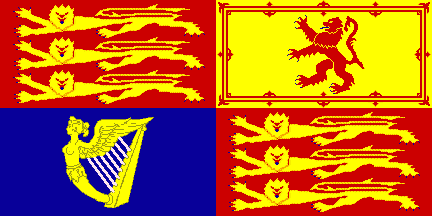 Official Royal Image Library
LOYAL PROCLAMATION


Uneasy lies the head that wears a crown.
- William Shakespeare

Royal Family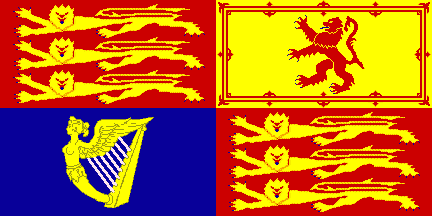 HOUSE OF WINDSOR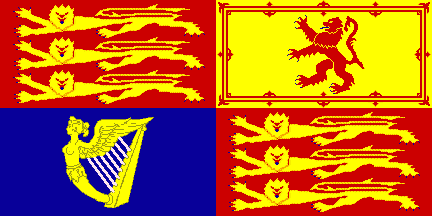 British Royal Family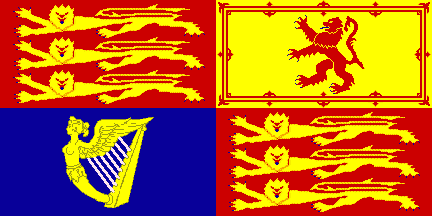 Her Majesty The Queen
HRH The Duke of Edinburgh
HRH Prince Charles of Wales
HRH The Duchess of Cornwall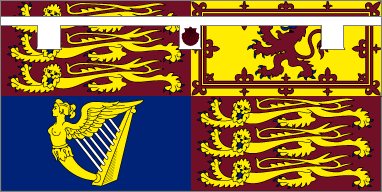 HRH Prince William of Wales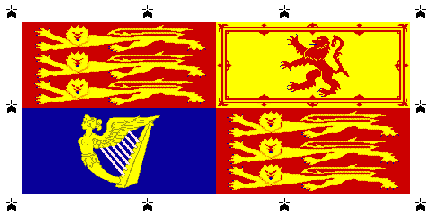 HRH Prince Henry of Wales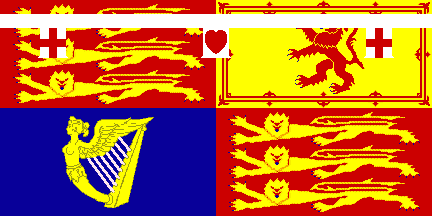 HRH The Princess Royal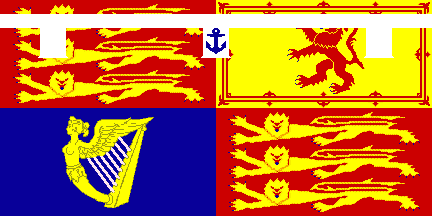 HRH The Duke of York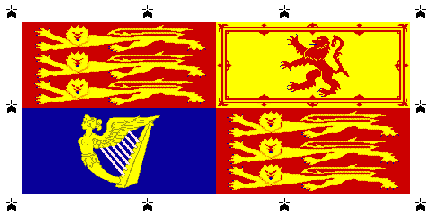 HRH The Earl of Wessex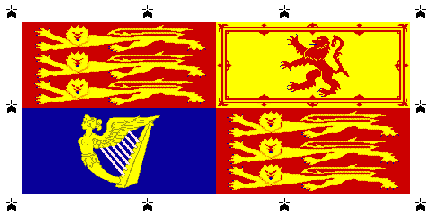 HRH The Countess of Wessex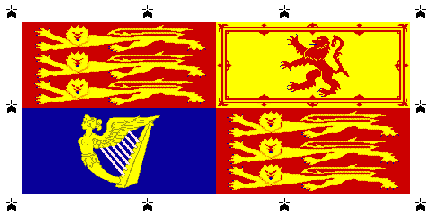 HRH The Duke of Gloucester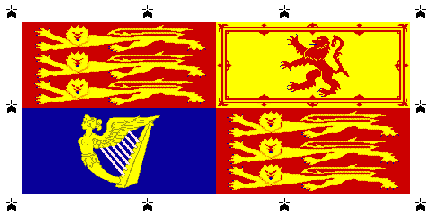 HRH The Duchess of Gloucester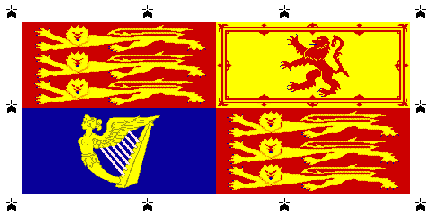 HRH The Duke of Kent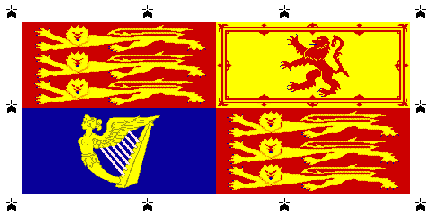 HRH The Duchess of Kent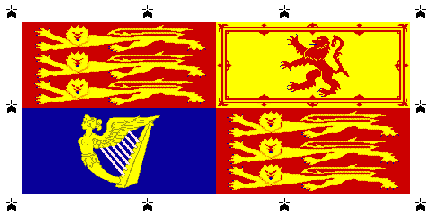 HRH Prince Michael of Kent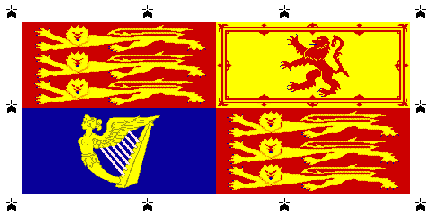 HRH Princess Michael of Kent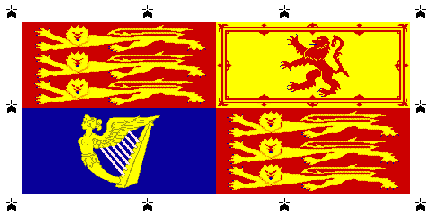 HRH Princess Alexandra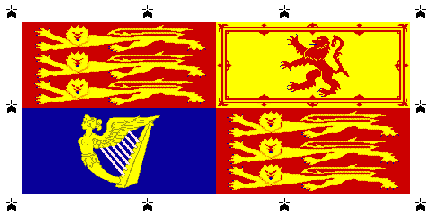 Lord Mountbatten of Burma


They would never leave without me, I would never leave without the King, and the King would never leave. - Queen Mother, 1940

Monarchist Leagues
MONARCHY.NET
Canadian Royal Heritage Trust
Diamond Jubilee Trust Australia
British Monarchist League
Monarchist League of Canada
Australian Monarchist League
Monarchy New Zealand
British Monarchist Society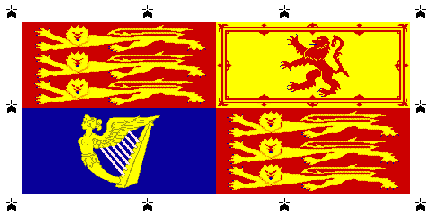 SA Monarchist Society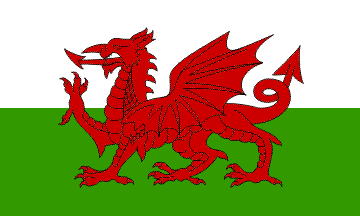 Monarchy Wales
American Monarchist League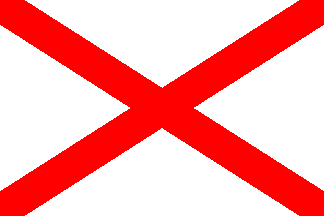 Orange Lodge of Ireland
Orange Lodge of Canada
Orange Lodge of England
Orange Lodge of Australia
Loyal Orange Institution
Orange Historical Site
For Constitutional Monarchy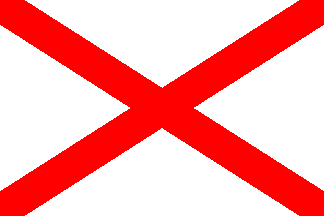 Junior Lodge of Ireland
Society of United Royalists
Monarchist Society of America
Royal Over-Seas League
The Victoria League


There is something behind the throne greater than the King himself.
- William Pitt the Elder

The Sacred Crown
CROWN JEWELS
Jewel House, Tower of London
The Stone of Scone (847 A.D.)
King Edward's Chair (1296)
Crown of Scotland (1540)
St. Edward's Crown (1661)
Mary Modena's Crown (1661)
Sceptre with the Cross (1661)
Sceptre with the Dove (1661)
The Sovereign's Orb (1661)
Sword of Mercy (Curtana)
Sword of Offering (1820)
George IV State Diadem (1820)
Coronation Ring (1831)
Imperial Crown of India (1911)
Imperial State Crown (1937)
Gold Armills and Royal Robe
Colobium Sindonis
Royal Regalia
The Sleeping King
Here lies an anachronism, in the vague expectation of eternity. - 'Lord Peter'

Queen's Coronation
DIEU ET MON DROIT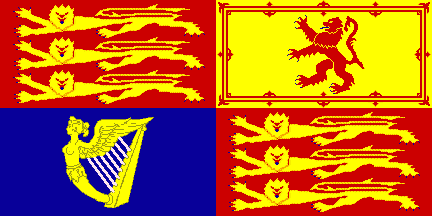 The Devine Right of Kings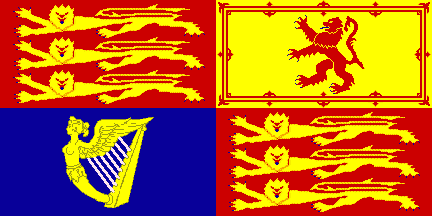 House of God, House of Kings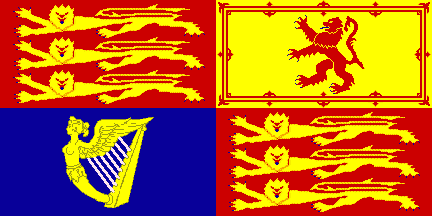 Throne and Altar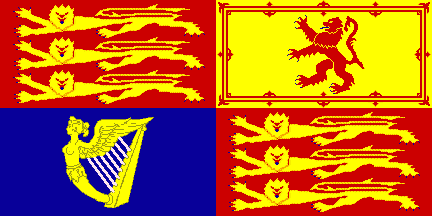 Order of Succession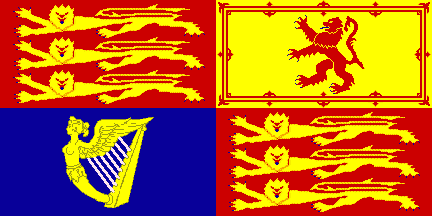 Royal Line of Succession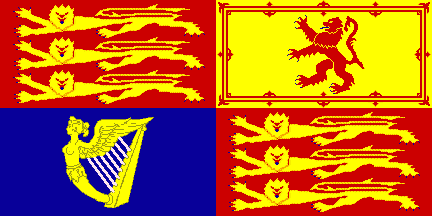 King is Dead. Long Live the King!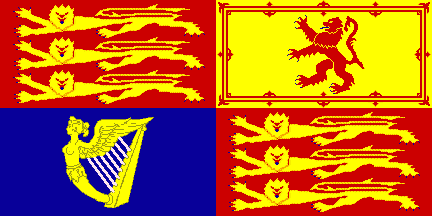 The Interregnum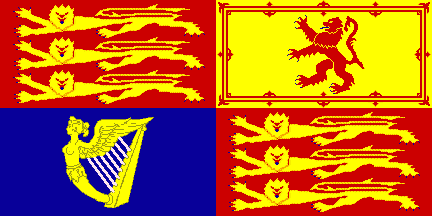 Accession Proclamation
QUEEN'S CORONATION: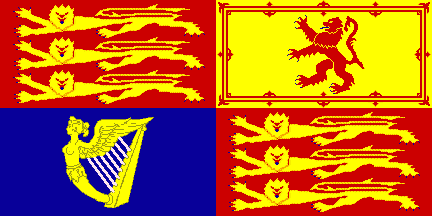 Swearing of the Oath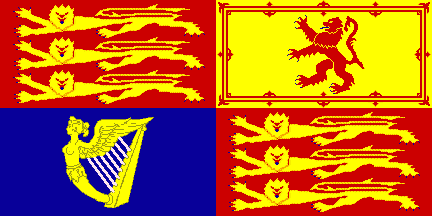 Presenting of the Holy Bible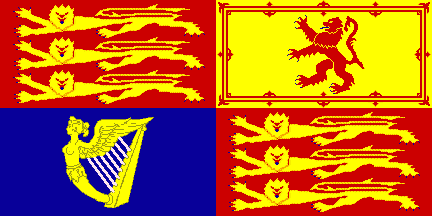 Anointing with Holy Oil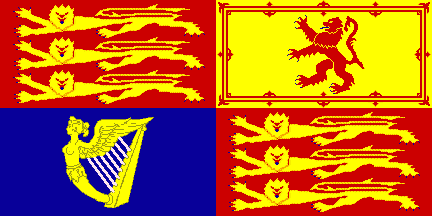 Presenting of Spurs and Sword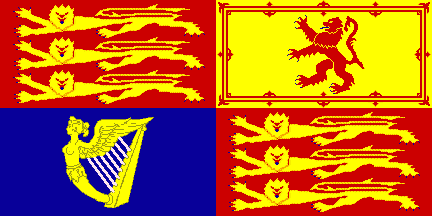 Investing with the Armills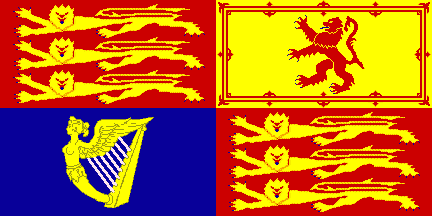 Delivery of the Orb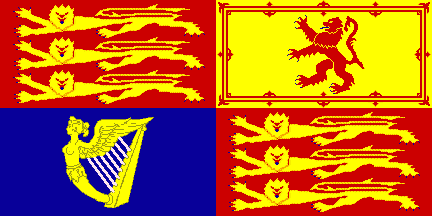 Investiture and Crowning
"God Save the Queen!"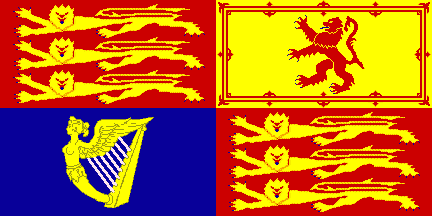 The Benediction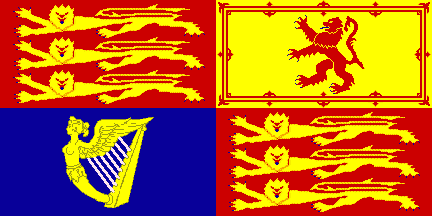 Enthroning and Homage
Holy Communion and the Recess
Archbishop: Will you solemnly promise and swear to govern the Peoples of the United Kingdom of Great Britain and Northern Ireland, Canada, Australia, New Zealand, ...and of your Possessions and other Territories to any of them belonging or pertaining, according to their respective laws and customs?

Queen: I solemnly promise so to do.

Pomp and State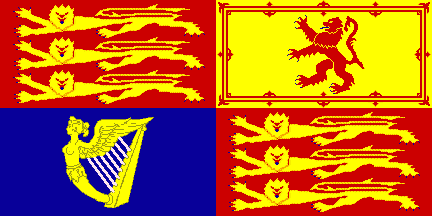 ELIZABETH REGINA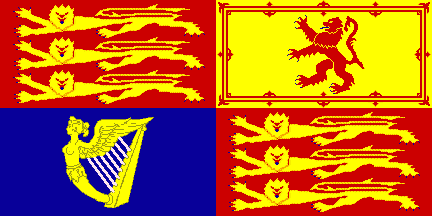 The Royal Yacht Britannia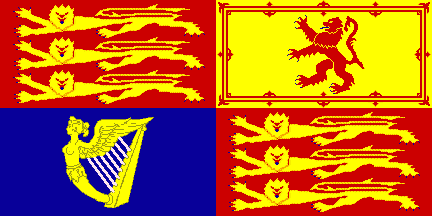 In Defence of Pomp
Coronation of Elizabeth II
Reserve Powers of the Crown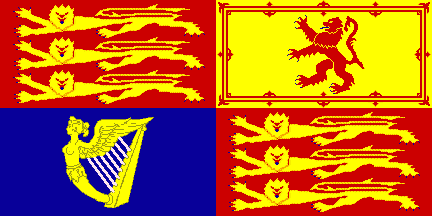 Her Majesty's Privy Council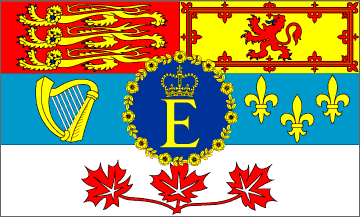 Queen's Privy Council
Great Officers of State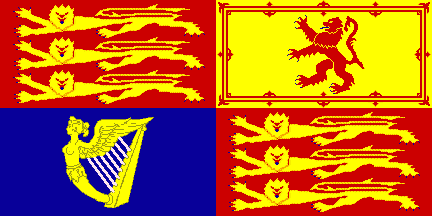 Queen's Golden Jubilee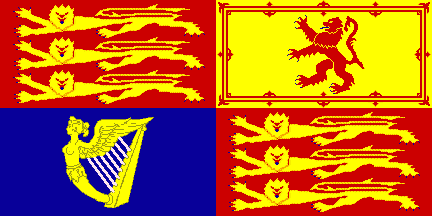 Diamond Wedding Anniversary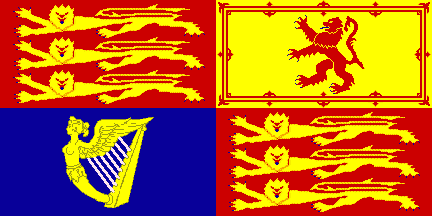 Queen's Silver Jubilee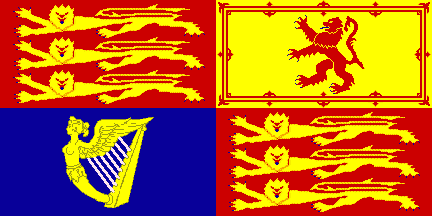 Trooping the Colour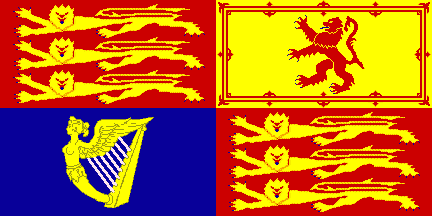 Changing of the Guard
Sovereign's Fleet Review
Battle of Britain Memorial Flight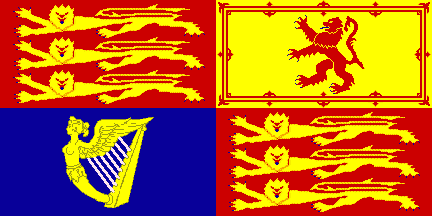 Accession Day (Feb 2)
Commonwealth Day (Mar 13)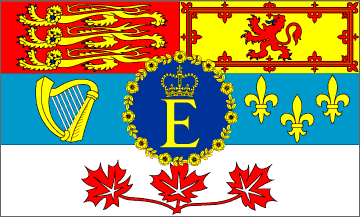 Victoria Day (May 24)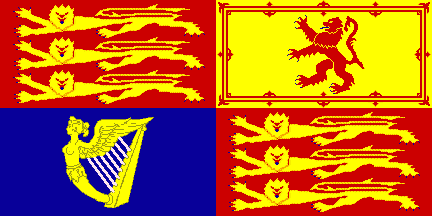 Coronation Day (Jun 2)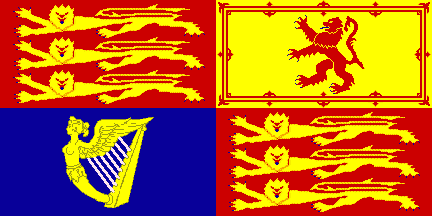 Queen's Official B'day (Jun 6)
Remembrance Day (Nov 11)
Royal Xmas Message (Dec 25)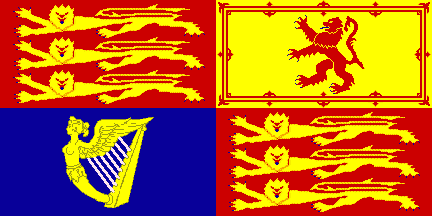 State Opening of Parliament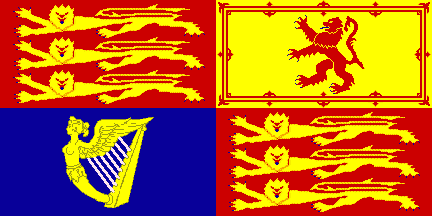 Sovereign's Ceremonial Mace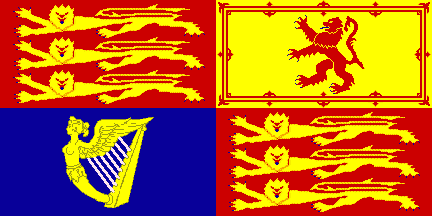 THE ROYAL TOURNAMENT
Edinburgh Military Tattoo
Royal Nova Scotia Tattoo
Royal International Air Tattoo
Canadian Military Tattoo
Australian Federation Tattoo
Virginia International Tattoo
Birmingham Military Tattoo
Quebec City Military Tattoo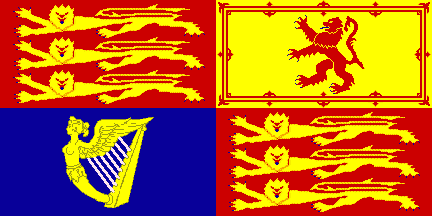 Windsor Castle Royal Tattoo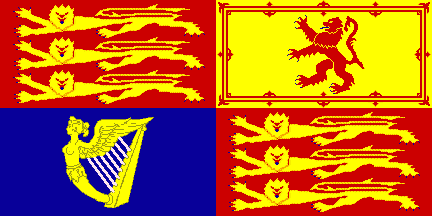 SPEECH FROM THE THRONE
If your job is to leaven ordinary lives with elevating spectacle, be elevating or be gone. - George F. Will

The Queen's Bench
QUEEN AND THE LAW
At Her Majesty's Pleasure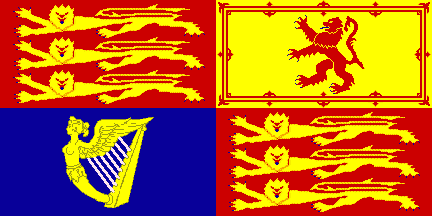 The Queen's Peace
Justices of the Peace
King's Court (Curia Regis)
Her Majesty's Courts Service
Royal Courts of Justice
Magna Carta Society
Constitution Society
English Common Law
Unwritten Constitution
The Liberty Papers
British House of Lords
Supreme Court of Canada
High Court of Australia
High Court of New Zealand
King's Bench Prison
Queen's Bench Bar Assn.
Crown Attorney
Crown Prosecutor
Tower of London
The Old Bailey


Without authority there is no liberty. Freedom is doomed to destruction at every turn, unless there is a recognized right to freedom. And if there are rights, there is an authority to which we appeal for them.
- G. K. Chesterton

King's Colleges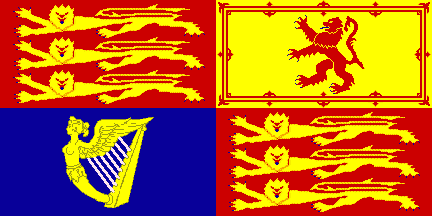 KING'S COLLEGE
University
of Oxford (1167)
Westminster School (1179)
University
of
Cambridge (1209)
Winchester College (1382)
University St. Andrews (1410)
ETON COLLEGE (1440)
University of Glasgow (1451)
King's College, Aberdeen (1495)
Saint Paul's School (1509)
Shrewsbury School (1552)
Merchant Taylors' School (1561)
Rugby School (1567)
Harrow School (1572)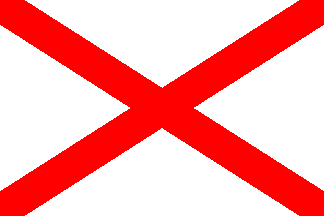 Trinity College, Dublin (1592)
Charterhouse School (1611)
Harvard University (1636)
College William & Mary (1693)
Yale University (1701)
Princeton University (1746)
King's College, Columbia (1754)
University King's College (1789)
McGill University (1821)
King's College, Toronto (1827)
King's College London (1829)
Upper Canada College (1829)
King's College School (1829)
Queen's University (1841)
Queensland University (1909)
Gordonstoun (1933)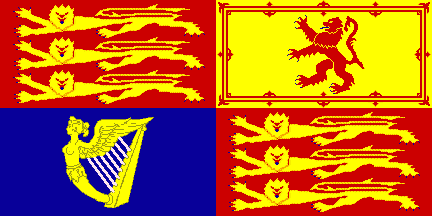 KING'S SCHOLAR
Oxford gave the world marmalade and a manner, Cambridge science and a sausage

Her Majesty's Government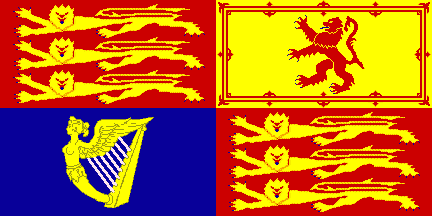 "MY GOVERNMENT"
The Royal Prerogative
Her Majesty's Privy Council
Queen's Privy Council
Federal Executive Council
Executive Council of N.Z.
Her Majesty's Government
Westminster Cabinet

Rt. Hon.
Prime Minister
Minister of the Crown
Her Majesty's Loyal Opposition
Her Majesty's Loyal Opposition
Order-in-Council
Chief Government Whip
Letters Patent

Petition of Right (1628)
The King-Byng Affair (1926)
The Dismissal of 1975
Dropping the Writ


The attitude of successive governments towards the monarchy is that of the urchin, secretly urinating on some shrub in the hope that it will die. - Peter Brimelow

Westminster Parliaments
QUEEN-IN-PARLIAMENT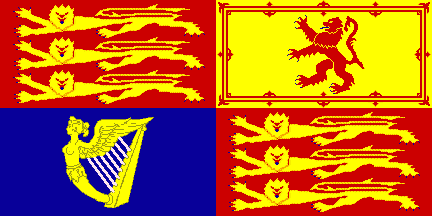 Palace of Westminster
The Westminster System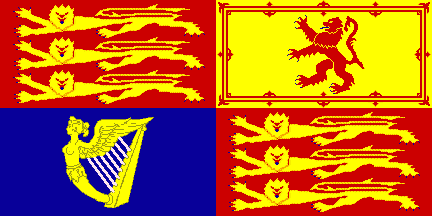 Granting of Royal Assent
Act of Parliament
Parliamentary Privilege
Unparliamentary Language
Prorogation of Parliament
Anglo-Saxon Witenagemot (650)
The Model Parliament (1295)
U.K. Parliament (1801)
New Zealand Parliament (1852)
Parliament of Canada (1867)
Parliament of Australia (1901)
British House of Lords
Gentleman Usher of Black Rod
British House of Commons
Speaker of the House (1377)
Sergeant-at-Arms
(Let's Not) Elect The Lords
For an English Parliament
Scottish Parliament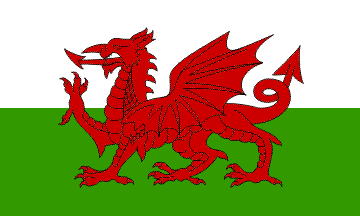 National Assembly for Wales


As nature's ties decay
As duty, love, and honour fail to sway,
Fictitious bonds, the bonds of wealth and law,
Still gather strength, and force unwilling awe.
- Oliver Goldsmith

Hansard Societies
HANSARD
U.K. Hansard
CAN Hansard
AUS Hansard
NZ Hansard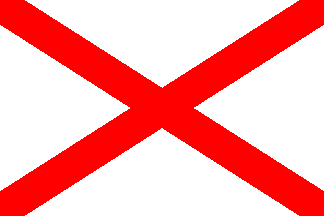 Ireland Hansard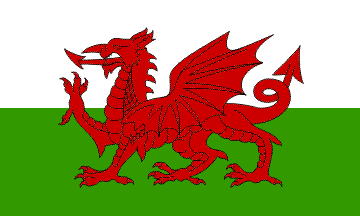 Wales Hansard
Scotland Hansard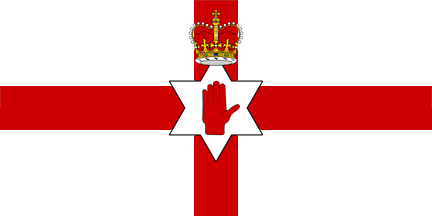 Northern Ireland Hansard
Isle of Man Hansard
Jersey Hansard
British Columbia Hansard


A nation of sheep will beget a government of wolves. - Edward R. Murrow

Orders of Chivalry
KNIGHTS AND CHIVALRY
Military Knights of Windsor
Noble Order of the Garter
Ancient Order of the Thistle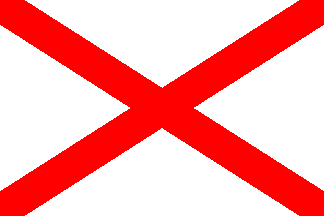 Illustrious Order of St. Patrick

Honourable Order of the Bath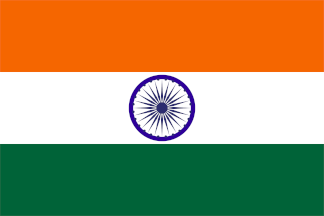 Order of the Star of India
Order of St. Michael & St. George
The Order of Canada
The Order of Australia
The Order of New Zealand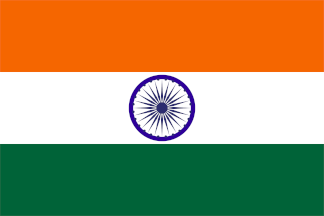 Order of the Crown of India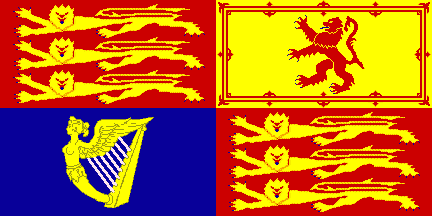 The Order of Merit
New Zealand Order of Merit
Order of Military Merit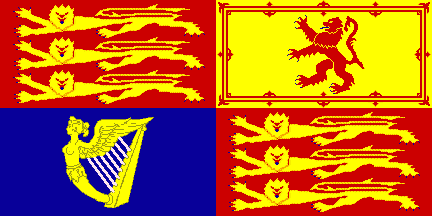 Royal Victorian Order
Order of the British Empire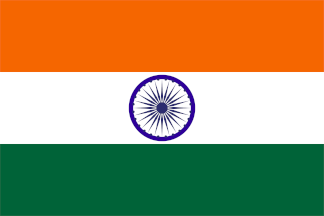 Order of the Indian Empire
Order of Australia Association
Distinguished Service Order
Merit of the Police Forces
Companions of Honour
Society of Knights Bachelor
Knight Bachelor
Venerable Order of St. John
...in a nation of gallant men, in a nation of men of honour, and of cavaliers! I thought ten thousand swords must have leaped from their scabbards, to avenge even a look that threatened her with insult. But the age of chivalry is gone; that of sophisters, economists, and calculators has succeeded, and the glory of Europe is extinguished forever. - Edmund Burke

Victoria Cross
VICTORIA CROSS
For Valour: The Monarchist
Canadian Victoria Cross
Anzac Victoria Cross
The Victoria Cross Society
History of the Victoria Cross
Canadian Recipients of the VC
Australian Winners of the VC
New Zealand Recipients
Victoria Cross at Sea
Imperial War Museum VCs
Victoria Cross Heroes
BRITISH MEDALS
Canadian Victoria Cross
New Zealand Cross (Civilian)
George Cross (Civilian)
Cross of Valour (Civilian)
Cross of Valour (Civilian)
Conspicuous Gallantry Cross
Star of Military Valour
Distinguished Service Cross
Distinguished Service Cross
Military Cross
Distinguished Flying Cross
Star of Courage (Civilian)
Star of Courage (Civilian)
Medal of Military Valour
New Zealand Cross (Civilian)
Meritorious Service Cross
Medal of Bravery
The Sacrifice Medal
The King feels so strongly that, no matter the crime committed by anyone on whom the VC has been conferred, the decoration should not be forfeited. Even were a VC to be sentenced to be hanged for murder, he should be allowed to wear his VC on the gallows. - Lord Stamfordham, 1920

Queen and Armed Forces
QUEEN AND ARMED FORCES
Land Forces of the Empire
The British Army
HM Canadian Armed Forces
The Australian Army
The New Zealand Army
Royal Armouries
The Royal Air Force
Royal Australian Air Force
Royal New Zealand Air Force
THE ROYAL NAVY
My Royal Canadian Navy
Royal Australian Navy
Royal New Zealand Navy
Her Majesty's Canadian Navy
Her Majesty's Royal Marines
Royal Canadian Mounted Police
Digger History (ANZAC)
Wellington's Dispatches
REGIMENTS.ORG
Never in the field of human conflict was so much owed by so many to so few.
- Winston Churchill

Arms and Heraldry

The Admiralty
LORD HIGH ADMIRAL
First Lord of the Admiralty
The First Sea Lord
The Nelson Society
Nelson's Dispatches
The 1805 Club
Vice-Admiral United Kingdom
Rear-Admiral United Kingdom
Nelson and His Navy
THE ROYAL NAVY
Royal Canadian Navy
Royal Australian Navy
Royal New Zealand Navy
The Great White Fleet
Her Majesty's Canadian Navy
Her Majesty's Royal Marines
Britannia Royal Naval College
Annapolis Naval Academy
Royal Naval College Greenwich
Royal Roads Military College
Royal Naval College Osborne
Trafalgar 200th
Admiral Cod
Nelson's Victory


Duty is the great business of a sea officer; all private considerations must give way to it, however painful it may be. - Lord Nelson

Royal Yachts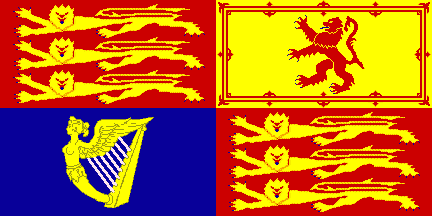 HMY BRITANNIA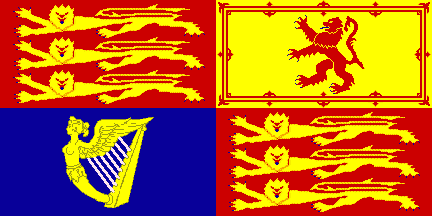 Royal Yacht Squadron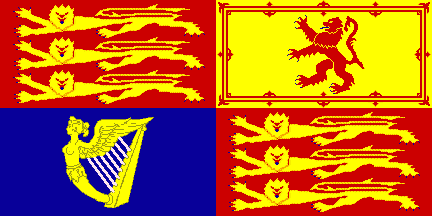 The Royal Yacht Britannia
Royal Thames Yacht Club
Royal Canadian Yacht Club
Royal Sydney Yacht Squadron
Royal Nova Scotia Yacht Sqn.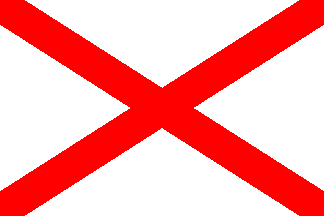 Royal Cork Yacht Club
Royal Perth Yacht Club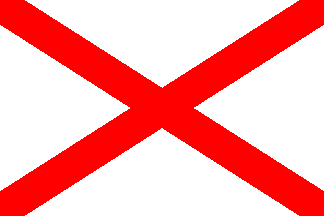 Royal Ulster Yacht Club
The New York Yacht Club
Royal Brighton Yacht Club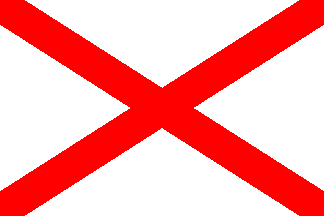 Royal Irish Yacht Club
Royal Southampton Yacht Club
Royal Yacht Club of Tasmania
It takes 3 years to build a ship, but 300 years to build a tradition.
- Admiral Cunningham, 1941

Ceremonial Guards
THE QUEEN'S GUARD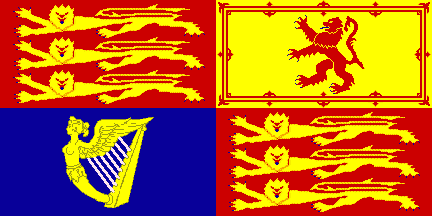 Yeomen of the Guard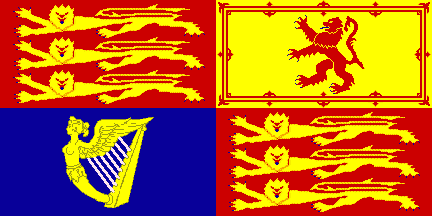 Gentlemen at Arms
Royal Company of Archers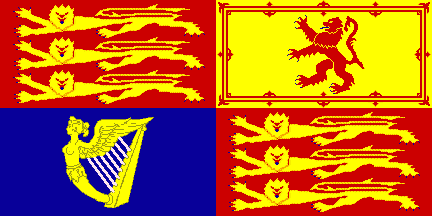 Yeomen Warders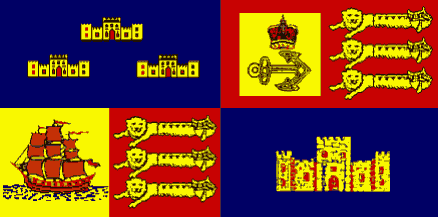 Warden of the Cinque Ports
Royal Canadian Mounted Police
Military Knights of Windsor
HOUSEHOLD DIVISION
The King's Troops
The Life Guards
The Blues and Royals
The G-G's Horse Guards
Australia's Federation Guard
The Grenadier Guards
The Canadian Grenadier Guards
The Coldstream Guards
The Scots Guards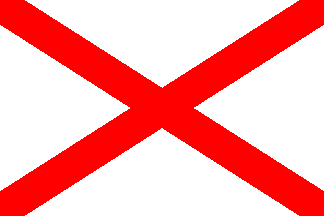 The Irish Guards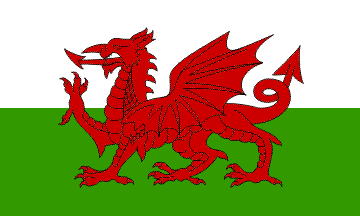 The Welsh Guards
The G-G's Foot Guards


We few, we happy few, we band of brothers; For he to-day that sheds his blood with me Shall be my brother; be he ne'er so vile, This day shall gentle his condition: And gentlemen in England now a-bed Shall think themselves accursed they were not here, And hold their manhoods cheap whiles any speaks That fought with us upon Saint Crispin's day. - William Shakespeare

Cavalry Regiments
HOUSEHOLD CAVALRY
The Life Guards
The Blues and Royals
The G-G's Horse Guards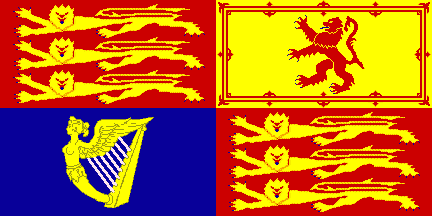 DRAGOON REGIMENTS:
1st The Queen's Dragoon Guards
Royal Scots Dragoon Guards
Royal Dragoon Guards
Royal Canadian Dragoons
The British Columbia Dragoons
The Saskatchewan Dragoons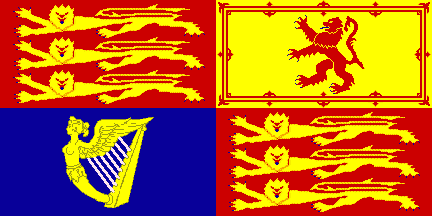 HUSSAR REGIMENTS:
Queen's Royal Hussars
Prince of Wales's Royal Lancers
King's Royal Hussars
Royal Canadian Hussars
The Light Dragoons
1st Hussars
The Sherbrooke Hussars
Princess Louise's Hussars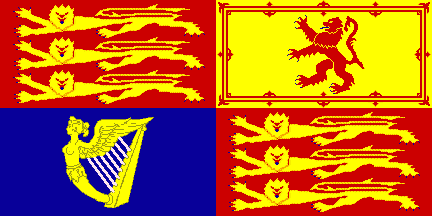 LANCER REGIMENTS:
The Queen's Royal Lancers
Lord Strathcona's Horse
Hunter River Lancers
Royal New South Wales Lancers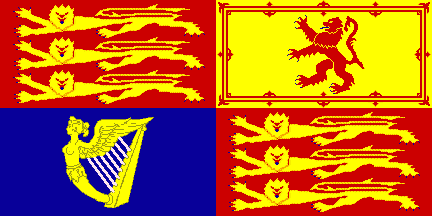 LIGHT HORSE REGIMENTS:
Queensland Mounted Infantry
Queen Alexandra's Mounted
South Australia Mounted Rifles
South Alberta Light Horse
Prince of Wales' Light Horse
The Light Horse Regiment
The Fort Garry Horse
Le Regiment blinde du Canada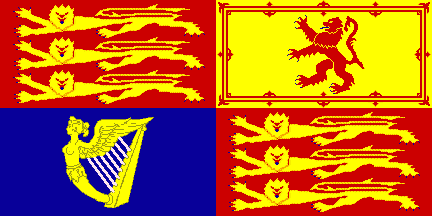 TANK REGIMENTS:
1st Royal Tank Regiment
2nd Royal Tank Regiment
1st Armoured Regiment
2nd Cavalry Regiment
3rd/4th Cavalry Regiment
The Ontario Regiment
Queen's York Rangers
Prince Edward Island Regiment
Duke of Connaught's Own
King's Own Calgary Regiment
Le Regiment de Hull
The Windsor Regiment


From time to time, the tree of liberty must be watered with the blood of tyrants and patriots. - Thomas Jefferson

War Veterans
REMEMBRANCE DAY
War Graves Commission
British Ex-Services League
For King and Empire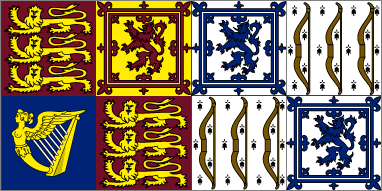 Queen's Book of the Red Cross
THE POPPY APPEAL
Royal British Legion
Royal British Legion Scotland
Royal Canadian Legion
Returned Services League
Returned Services Association
The American Legion
Land Forces of the Empire
Grand Army of the Republic
The Earl Haig Fund Scotland
Veterans Affairs Canada
Anzac Day Dawn Service
Western Front Association
Surviving WW1Veterans
They shall grow not old, as we that are left grow old. Age shall not weary them, nor the years condemn. At the going down of the sun and in the morning We will remember them.
- Laurence Binyon, For the Fallen

Lest We Forget
O VALIANT HEARTS
(mp3)
Menin Gate Memorial

The Verdun Memorial
National Vimy Memorial
Thiepval War Memorial
ANZAC War Memorial
The Unknown Warrior
Tomb of the Unknown Soldier
Tomb of the Unknown Warrior
The Cenotaph at Whitehall
Arlington National Cemetary
Tyne Cot War Graves Cemetary
Scottish War Memorial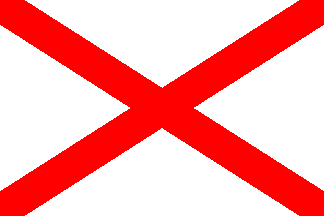 Ireland War Memorial
Canadian War Memorial
Australian War Memorial
Nfld National War Memorial
New Zealand War Memorial
Shot at Dawn Memorial
Saint Julien Memorial
Shrine of Remembrance
(*)
The Armed Forces Memorial

Douaumont Ossuary Verdun
National Memorial Arboretum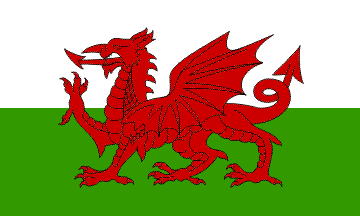 The Welsh Memorial
British Commando Memorial
Lewis War Memorial
Old City Hall Cenotaph
Ottawa Memorial
Korean War Memorial Wall
South African War Memorial
Vancouver Victory Square
The Hobart Cenotaph
Next of Kin Memorial Avenue
Auckland War Memorial
Saskatchewan Memorial Gates
Beaumont-Hamel Memorial

Notre Dame de Lorette
The Normandy Memorial
Groesbeek War Cemetery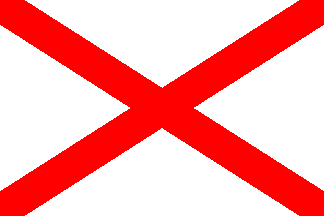 Garden of Remembrance
The Hong Kong Cenotaph
Juno Beach Centre
Women of World War II
Peacekeeping Monument
LAST POST ASSOCIATION
Their name liveth forevermore.
- Rudyard Kipling, from Ecclesiasticus

Commonwealth Premiers
YES, PRIME MINISTER
David Thompson (2008-)
Kevin Rudd (2007-)
Bruce Golding (2007-)
Gordon Brown (2007-)
Hubert Ingraham (2007-)
Stephen Harper (2006-)
P. Simpson-Miller (2006-07)
Michael Somare (2002-)
Perry Christie (2002-07)
Paul Martin (2003-06)
Mekere Morauta (1999-2002)
Helen Clark (1999-)
Bill Skate (1997-99)
Tony Blair (1997-2007)
Jenny Shipley (1997-99)
John Howard (1996-2007)
Keith Mitchell (1995-)
Julius Chan (1994-97)
Owen Arthur (1994-2008)
Jean Chretien (1993-2003)
Kim Campbell (1993)
Paias Wingti (1992-94)
Hubert Ingraham (1992-2002)
P.J. Patterson (1992-2006)
Paul Keating (1991-96)
Nicholas Brathwaite (1990-95)
Jim Bolger (1990-97)
John Major (1990-97)
Mike Moore (1990)
Geoffrey Palmer (1989-90)
Ben Jones (1989-90)
Michael Manley (1989-92)
Rabbie Namaliu (1988-92)
Paias Wingti (1985-88)
Brian Mulroney (1984-93)
Erskine Sandiford (1987-94)
Errol Barrow (1986-87)
Bernard St. John (1985-86)
David Lange (1984-89)
Herbert Blaize (1984-89)
John Turner (1984)
Nicholas Brathwaite (1983-84)
Bob Hawke (1983-91)
Michael Somare (1982-85)
Edward Seaga (1980-89)
Julius Chan (1980-82)
Pierre Trudeau (1980-84)
Margaret Thatcher (1979-90)
Joe Clark (1979-80)
Tom Adams (1976-85)
James Callaghan (1976-79)
Michael Somare (1975-80)
Robert Muldoon (1975-84)
Malcolm Fraser (1975-83)
Bill Rowling (1974-75)
Harold Wilson (1974-76)
Lynden Pindling (1973-92)
Gough Whitlam (1972-75)
Norman Kirk (1972-74)
Michael Manley (1972-80)
Jack Marshall (1972)
William McMahon (1971-72)
Edward Heath (1970-74)
John Gorton (1968-71)
Pierre Trudeau (1968-79)
Hugh Shearer (1967-72)
John McEwen (1967-68)
Errol Barrow (1966-76)
Harold Holt (1966-67)
Donald Sangster (1967)
Harold Wilson (1964-70)
Lester Pearson (1963-68)
Alec Douglas-Home (1963-64)
Alex Bustamante (1962-67)
Keith Holyoake (1957-72)
John Diefenbaker (1957-63)
Harold Macmillan (1957-63)
Walter Nash (1957-60)
Anthony Eden (1955-57)
Louis St. Laurent (1948-57)
Sidney Holland (1949-57)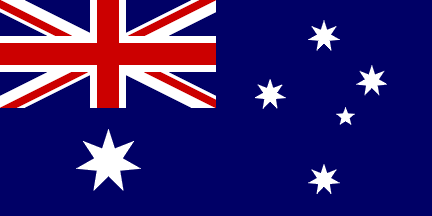 Robert Menzies (1949-66)
Winston Churchill (1951-55)
Thereupon the people picked a leader nearer to their mood, Churchill, who was at any rate able to grasp that wars are not won without fighting. - George Orwell

Imperial Prime Ministers
Winston Churchill (1951-55)
Ben Chifley (1945-49)
Frank Forde (1945)
Clement Attlee (1945-51)
John Curtin (1941-45)
Arthur Fadden (1941)
Winston Churchill (1940-45)
Peter Fraser (1940-49)
Robert Menzies (1939-41)
Earle Page (1939)
Neville Chamberlain (1937-40)
MacKenzie King (1935-48)
Michael Savage (1935-40)
Stanley Baldwin (1935-37)
Joseph Lyons (1932-39)
Richard Bennett (1930-35)
George Forbes (1930-35)
James Scullin (1929-32)
Ramsay MacDonald (1929-35)
Joseph Ward (1928-30)
MacKenzie King (1926-30)
Arthur Meighen (1926)
Gordon Coates (1925-28)
Francis Bell (1925)
Stanley Baldwin (1924-29)
Stanley Bruce (1923-29)
MacKenzie King (1921-26)
Andrew Bonar Law (1922-23)
Arthur Meighen (1920-21)
David Lloyd George (1916-22)
Billy Hughes (1915-23)
Andrew Fisher (1914-15)
Joseph Cook (1913-14)
William Massey (1912-25)
Thomas Mackenzie (1912)
Robert Borden (1911-20)
Andrew Fisher (1910-13)
Alfred Deakin (1909-10)
Herbert Asquith (1908-16)
Andrew Fisher (1908-09)
Joseph Ward (1906-12)
William Hall-Jones (1906)
Alfred Deakin (1905-08)
Campbell-Bannerman (1905-8)
George Reid (1904-05)
Chris Watson (1904)
Alfred Deakin (1903-04)
Arthur Balfour (1902-05)
Edmund Barton (1901-03)
Wilfred Laurier (1896-1911)
Charles Tupper (1896)
Marquess of Salisbury (1895-02)
Mackenzie Bowell (1894-96)
Earl of Rosebery (1894-95)
Richard Seddon (1893-1906)
John Thompson (1892-94)
William Gladstone (1892-94)
John Ballance (1891-93)
John Caldwell Abbott (1891-92)
Marq. of Salisbury (1886-92)
William Gladstone (1886)
Marquess of Salisbury (1885-86)
Robert Stout (1884-87)
Frederick Whitaker (1882-83)
John Hall (1879-82)
John A. MacDonald (1878-91)
George Edward Grey (1877-79)
Julius Vogel (1876)
Daniel Pollen (1875-76)
William Gladstone (1880-85)
Benjamin Disraeli (1874-80)
Julius Vogel (1873-75)
Alexander Mackenzie (1873-78)
George Waterhouse (1872-73)
William Fox (1869-72)
William Gladstone (1868-74)
Benjamin Disraeli (1868)
John A. MacDonald (1867-73)
Earl of Derby (1866-68)
Edward Stafford (1865-69)
Earl Russell (1865-66)
Frederick Weld (1864-65)
Frederick Whitaker (1863-64)
Alfred Domett (1862-63)
William Fox (1861-62)
Viscount Palmerston (1859-65)
Earl of Derby (1858-59)
Edward Stafford (1856-61)
Henry Sewell (1856)
Viscount Palmerston (1855-58)
Earl of Aberdeen (1852-55)
Earl of Derby (1852)
Earl Russell (1846-52)
Robert Peel (1841-46)
Viscount Melbourne (1835-41)
Robert Peel (1834-35)
Duke of Wellington (1834)
Earl Grey (1830-34)
Duke of Wellington (1828-30)
Viscount Goderich (1827-28)
George Canning (1827)
Earl of Liverpool (1812-27)
Spencer Perceval (1809-12)

Duke of Portland (1807-09)
Lord Grenville (1806-07)
William Pitt (1804-06)
Henry Addington (1801-04)

William Pitt (1783-1801)

Duke of Portland (1783)

Earl of Shelburne (1782-83)

Marquess of Rockingham (1782)

Lord North (1770-82)

Duke of Grafton (1768-70)

Earl of Chatham (1766-68)

Marq. of Rockingham (1765-66)

George Grenville (1763-65)

Earl of Bute (1762-63)

Duke of Newcastle (1757-62)

Duke of Devonshire (1756-57)

Duke of Newcastle (1754-56)

Henry Pelham (1743-54)

Earl of Wilmington (1742-43)

Robert Walpole (1721-42)

RIGHT HONOURABLE
Primus Inter Pares. First Among Equals.